<![if !word & !ppt & !excel & !vml]>

<![endif]>
<![if !word & !ppt & !excel & !vml]>
<![endif]>
<![if !word & !ppt & !excel & !vml]>

<![endif]>
<![if !word & !ppt & !excel & !vml]>

<![endif]>
<![if !word & !ppt & !excel & !vml]>

<![endif]>
<![if !word & !ppt & !excel & !vml]>

<![endif]>
<![if !word & !ppt & !excel & !vml]>

<![endif]>
Matu the Little Tomcat
'Where should I go?' – The little tomcat, Matu, has been abandoned and must now find his way in the world all by himself.
<![if !word & !ppt & !excel & !vml]>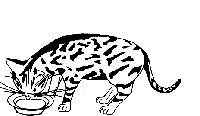 <![endif]>
Hedy Fuchs-Waldherr tells in this book the exciting adventures of Matu, a four-month old gray and black striped cat, on his eventful search for a new home. And of the family that took him away from his mother cat as a baby and then did not want him after all.
And most of all, of the time with Elizabeth and Franz, who lovingly take him in on their farm. There, Matu experiences exciting and wonderful times. He meets 'Max the Mouse-Catcher', and charms the Grandmother.
And then there is mother cat Susi and her kittens. But Matu cannot stay at Franz and Elizabeth's, so they find a new home for him.
Matu A Home At Last
Little Matu has been with Marianne and Ferdinand for a couple of weeks. Both love Matu very much, even if he sometimes behaves like a little devil, and if nothing is safe in his presence.
<![if !word & !ppt & !excel & !vml]>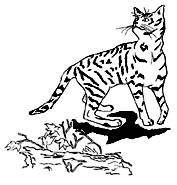 <![endif]>But Matu also must learn that you cannot always do what you want. The time it takes until Matu has gotten used to his new surroundings and is allowed to leave the house seems very long to him.
But when the big day finally arrives, things move on. He quickly makes new cat friends, like shaggy Sam, and the proper lady cat, Nelly. With them, Matu experiences quite a few adventures.
However, since Matu is still small and has little experience, he cannot find his way home one day. In times of trouble, it is good to have friends.
Matu A Troublesome Summer
Nothing can tarnish Matu's idyllic life with Marianne and Ferdinand. Not even the diet Marianne orders Matu and Ferdinand to follow can upset them, mostly because Matu knows how to get around the low-calorie meal plan with the help of Nelly.
<![if !word & !ppt & !excel & !vml]>

<![endif]>
But then, out of the blue, Matu's little world falls apart. Two children – Belinda, age 11, and Peter, age 8 – come to live in his house for a while. Matu has to share Marianne and Ferdinand with Belinda and Peter.
That is not easy for him. He is jealous, and fights, in vain, against Belinda and Peter, whom he sees as intruders. Even his friends Nelly and Sam do not know how to help Matu. So, Matu wonders whether he should look for a new home.
Hedy Fuchs-Waldherr
Copyright © 1999-2010. All rights reserved.